What do you need in summer when you are going to the beach? Are there any important beach bag essentials to keep with you? Yes, there are some essential things that you should keep with you such as Sunscreen, hat, towel… but also hair spray and thermal bottle.
Also, there are numerous objects that you can take with you to make your days at the beach even more pleasant and relaxing. We gathered the 15 beach bag essentials that you may need for summer and winter both!
#1 COR Board Racks Waterproof Bag
One of the biggest concerns, when you are on the seashore, is not to get your belongings wet. Smartphone, money, the book you are reading while you bask in the sun. This waterproof bag keeps everything safe.
It is made of durable, tear-proof tarpaulin and its seams are welded. It closes with an exclusive winding system that prevents access to water. There is also a button to prevent the strap from accidentally unhooking.
#2 Bed Head Moisturizing Spray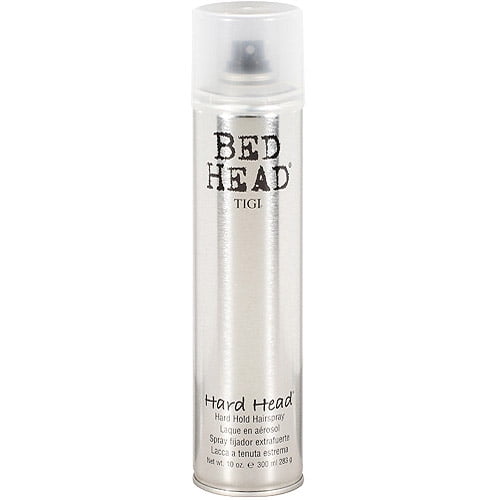 We all know very well that salt, sun and hair don't get along at all. So, take this miraculous hydrating spray with you after a dip in the waves. Your hair will regain its splendour, revealing itself irresistibly soft to the touch. With a swipe of the comb, you can also say goodbye to knots, without suffering.
#3 Ace Travel Buddy Biodegradable Wipes
After a dip in the sea, all you want to do is take a nice shower to remove the saltiness. If not possible, try these wet wipes enriched with aloe vera.
Thanks to their generous size they allow you to refresh every part of the body and remove impurities, sweat and bad with a single stroke.
#4 Tomshoo Cooler Bag
It is pleasant and relaxing to spend the morning basking in the sun, but when noon arrives… how hungry! Thanks to this cooler bag, sandwiches prepared for a quick snack will not suffer from the heat and will be enjoyed as if just taken out of the refrigerator. Even the drinks remain very fresh, to quench the thirst.
#5 Bottle Caps
Put these colorful silicone caps in your bag and you no longer have to worry about not tipping open bottles. Whether it's a romantic toast under an umbrella or a salad dressing, you have the confidence of an airtight seal. The assorted colors of these eight pieces allow you to always put the cap back on the same bottle, so as not to mix the flavors.
#6 Super Sparrow Thermal Bottle
When you spend many hours on the beach it is important to stay hydrated. This bottle keeps your water and your favorite drinks fresh. The special double-walled vacuum insulation maintains the desired temperature level even for a whole day. It is available in many colors and in different capacities to satisfy every need.
#7 Fit-Flip Microfiber Towel
Leave your wipes that take up a lot of space at home and get yourself one of these microfiber wipes. Lightweight and super soft, they easily fit into your beach bag. And once you use them to dry, just leave them in the air and they are ready in no time ready to be used again. You can choose them from many colors and sizes.
#8 Crema solare Garnier Ambre Solaire Super UV
We can't say it enough: beware of UV rays. They are harmful to health and moreover risk causing unsightly wrinkles. That's why the well-known cosmetic house has created this specific protective sunscreen for the face. Suitable for all skin types, it has an SPF 50 and has a targeted anti-aging action. The package contains 50 ml of product.
#9 Sony Portable Speaker
Made for the beach, this Bluetooth and NFC wireless device is splash resistant. It allows you to enjoy your favorite music for a whole day, thanks to the built-in battery which has an autonomy of about 16 hours. It is also appreciated for its very compact size, ideal even for a small bag.
#10 Nikon Digital Camera
To avoid the risk of damaging your smartphone, it is better to entrust your travel memories to a digital camera that is not afraid of water. Waterproof up to 30m depth without housing, the device withstands shocks up to 2.4 meters. And if you want to venture into the mountains in winter, know that it is not afraid of the glacial climate.
#11 Wallaroo Hats Sunshade Hat
Put your hat on, you don't want to end your day at the beach with sunstroke. Yes, but there is a hat and hat. Choose a trendy one, specific to defend yourself from intense rays. Like that of Wallaroo, designed to offer you effective UV protection. You fold it in just a few steps and it even fits in your pocket.
#12 Yoga Cover-up
A decidedly annoying thing is wearing a t-shirt after a day in the sun: in addition to being terribly hot, it risks sticking to the skin. Then choose a light and breathable cover-up: it will be like having nothing on. This model is made of chiffon and gives a silky feeling to the epidermis. The asymmetrical hem and fabric pendants give a playful and trendy air.
#13 Sunglasses
Sunglasses are a must to wear on the beach. Ninjas were created to protect vision near water. They completely protect from UV rays and block light reflections and glare. Thanks to the WRH treatment (water repellent and hydrophobic) the lenses remain clean. The anti-reflective treatment is also appreciated while driving.
#14 Beach Mat
If you plan to stay several hours by the sea, it is best to make yourself comfortable. The mat is padded, reclining and has nothing to envy of a deckchair. Practical and read it, take it wherever you want in its practical carrying bag. And once at home, you wash it with ease, ready for another sunny day.
#15 Power Bank Anker
In order not to run out of energy, go to the beach well equipped, with this powerful power bank. The device is sufficient to charge an iPhone 6s twice and a Galaxy S7 at least once. Its small size and tubular design allow you to carry it with you in your pocket or bag along with your phone.